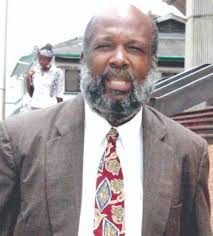 The backlog of autopsies at the Scarborough Mortuary, were only yesterday being cleared, as Pathologist Dr. Hubert Daisley arrived on the scene, but not on happy terms.
However he complained of his salary arrangements, in the presence of grieving loved ones.
Dr. Daisley says he has not received payment since last October.
Tobogonians have been waiting for the past two weeks for autopsies on their relatives.