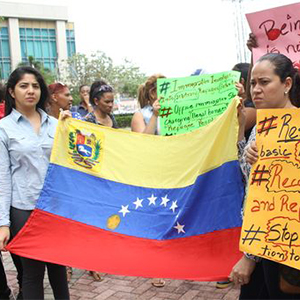 Today marks the start of a two- week registration period for Venezuelan migrants to receive a one-year work permit waiver. The waiver is to be renewed in six months to ensure compliance with the conditions of registration. Registration locations are:
Queen Park Oval – 94 Tragarete Road, Port of Spain.
Achievers' Banquet Hall –  24 Adesh Drive, Duncan Village, San Fernando.
Caroline Building – Wilson Road, Scarborough, Tobago.
Registration starts at 7 a.m. and ends at 5 p.m.
Source: Trinidad Express