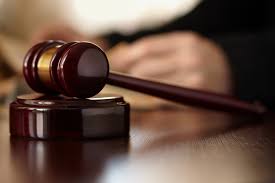 Two police officers charged with drugs and firearm-related offences are expected to appear in court today.
On Friday the police constables were jointly charged with trafficking dangerous drugs, possession of three fire-arms and possession of ammunition.
Reports have said the officers left a police station in Port of Spain last week, telling seniors they were going out on enquiries.
They reportedly went to Cedros instead.
They were later held in a road-block exercise conducted by South-Western Division officers where the illegal items were found.
The officers remain in custody.
The officers are expected to appear before a Siparia Magistrate this morning.