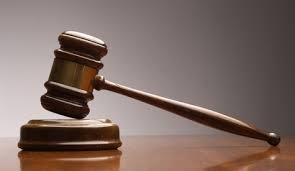 Two fishermen charged with possession of cocaine for the purpose of trafficking have appeared in court.
34-year-old Junior Boyce of South Oropouche, and his 21-year-old employee Emmanuel Gordon went before the Siparia Magistrates Court yesterday.
Mr. Gordon is from Fyzabad.
They were alleged to be in possession of pure cocaine valued at $40 million dollars.
The two were represented by attorney Sade Lee-Duprey who asked the court for bail.
She told Magistrate Margaret Alert that Mr. Gordon is a fisherman who also worked in the construction sector.
She said he has a marijuana possession matter pending before the court.
She also told the magistrate Mr. Boyce had no pending matters but was convicted for robbery some years ago.
But the magistrate said due to the amount of drugs and the seriousness of the offence she could not grant bail.
The men are to return to court on November 20th.