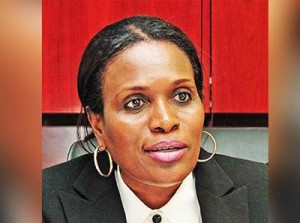 The newly installed Board of Directors of the Housing Development Corporation sends Managing Director Jearlean John and several top managers on three months administrative leave. The board headed by Newman George, met for the first time yesterday and also ordered an internal audit of the corporation.
In confirming the board's decision john is quoted as saying she was notified of the development around noon yesterday after the board, met at 10 o'clock. Ms. John is also quoted as saying she was surprised the board would make such a move, and alleged political motives behind the board's decision.
The managing director dismissed all allegations of political allegiance to either the PNM or the People's Partnership saying she had maintained her work ethic and style of management, which kept her at various state enterprises. She added that she liaised effectively with the new board and her new Line Minister, Housing Minister Marlene Mc Donald providing all documents, which were requested.
Also sent on leave were HDC's Chief Legal Officer Indira Mc Farlane- Lee; Corporate Secretary Ann Mahabir; Chief Construction Engineer Aaron Chadee; Division Manager Amalee Carter; Manager of Settlements Renatta Jones and Manager Corporate Communications External, Rory Moses. When contacted on the issue yesterday Minister Mc Donald said she had not yet been apprised of the outcome of the board meeting.
(newscentre5)