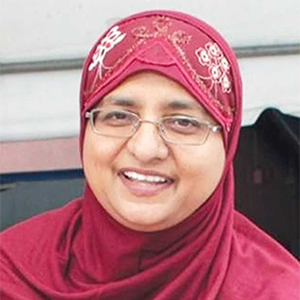 Former member of the Peoples National Movement and holder of several offices in the party, Nafeeza Mohammed has resigned.
Ms. Mohammed who is an attorney at law and former Parliamentarian, served as Chairman of the San Juan/Laventille Regional Corporation
She is also a former Senior Legal Advisor to the Prime Minister and a Deputy Political Leader of the party.
Speaking with Newscenter 5 yesterday Ms. Mohammed explained that her decision was long in coming.
She also expressed disappointment with the PNM's candidate for the Barataria/San Juan constituency, Jason Williams.
Ms. Mohammed said she is now endorsing the opposition United National Congress' candidate for the seat.
The attorney said life after politics would be no trouble for her, as she will continue with her legal practice.