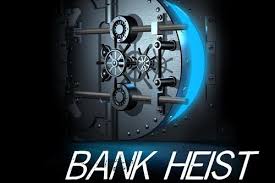 Investigations are launched into a 3.5 million dollar heist at a bank in central Trinidad.
The incident occured at around 9 o'clock sunday night.
Police say a gaping hole was seen on the eastern side of the bank.
Officials were contacted and upon arrival they noticed one of the vaults had been broken into and a large quantity of cash missing.
The police were then called to the scene.
Newscenter 5 understands CCTV footage is being reviewd by officers.