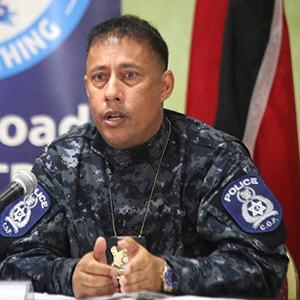 Police in Penal deny receiving domestic violence reports from the relatives of murdered 25-year-old Reshma Kanchan.
Ms. Kanchan's mother Davica told reporters on Tuesday her daughter was the victim of violence at the hands of her ex lover.
Ms. Kanchan said reports to the Penal police brought very little relief.
Reshma Kanchan was chopped to death while on her way to work on Monday morning.
The suspect in the matter tried to kill himself after and has since been hospitalised.
Police Commissioner Gary Griffith says there is no record repeated reports at the station.
He says if the relatives of the dead woman can show receipts where reports were made, he would discipline the officer or officers.
According to the Commissioner, on September 16th, both Ms. Kanchan and her ex went to the station and reported threats made by each other.
The Commissioner says at the time officers spoke with both parties and suggested counseling.
On Tuesday, Davica Khanchan said on several occasions the suspect turned up at their Laltoo Trace Extension home and assaulted her daughter in front of family members.
She claimed despite calls to the police, officers did not respond.