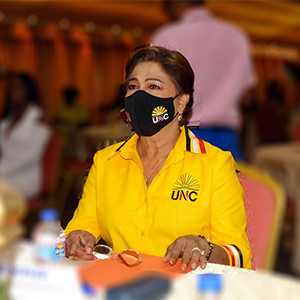 There is a call for the government to introduce electronic monitoring bracelets for domestic abuse offenders.
The call comes from opposition leader Kamla Persad Bissessar.
This after the brutal murder of the 25-year-old mother in Penal.
In a statement posted to her Facebook page yesterday, Mrs. Persad-Bissessar also urges the national community to be their sister's keeper and extended empathy to women suffering in domestic violence situations.
She says the government must implement its promises to protect women.
Mrs. Persad Bissessar says she is sad to learn that more women continue to face heinous acts of violence; many times at the hands of persons they once knew and trusted.
She vowed to fight for the legislation that would help protect women.