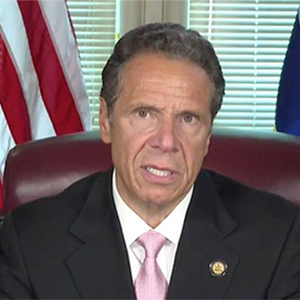 New York, New Jersey and Connecticut have asked people travelling from states where COVID-19 cases are rising to go into self-isolation for 14 days.
New York Governor Andrew Cuomo said, those states are Alabama, Arkansas, Arizona, Florida, North Carolina, South Carolina, Texas andUtah. 
He said people coming from those states – including returning New York, New Jersey and Connecticut residents – would be asked to quarantine upon arrival for 14 days.
Governor Cuomo said anyone found breaking the quarantine could face fines of $1,000 rising to $5,000 for repeated violations.
New Jersey's Governor Phil Murphy said people in the 3 states had been "through hell and back" and did not want "another round" of virus infections.
So far, the US has recorded more than 2.3 million cases of the virus and more than 121,000 deaths.
On Tuesday America's top infectious disease expert Dr. Anthony Fauci told lawmakers there was "a disturbing surge of infection" and "increased community spread" in many southern and western states.
The University of Washington predicts 180,000 US deaths by October or 146,000 if 95% of Americans wear masks.