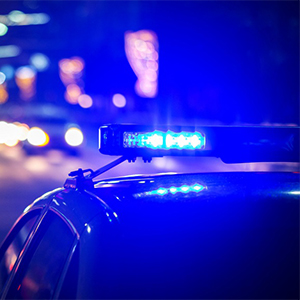 The murder of Matthew Granger is now being probed by police.
The 41-year-old man was gunned down in what is being called a drive by in Laventille.
Mr. Granger hailed from Duke Street in Port of Spain.
It is said he liming with friends at around 5:45 along Laventille Road in Laventille, when a vehicle pulled up alongside them and shots were fired from within.
Mr. Granger was the only one hit and died at the scene.
Several spent shells were recovered.
Police say Mr. granger was not known to be involved in any criminal activity.
Meanwhile police are still seeking the identification of a body found in Ste. Madeline.
Reports say the discovery was made just opposite a pond in the area at around 8 o'clock yesterday morning.
Newscenter 5 understands a passer-by alerted police to the gruesome discovery.
Lawmen arrived to find the corpse with several bullet wounds.
Several spent bullet casings were found near-by.
The District Medical Officer ordered the remains moved to the mortuary where an autopsy is expected to be done pending a positive identification.
And Arima is the scene of a fatal robbery.
The victim has been identified as Miguel Pierre.
Reports say the incident took place near phase four in Malabar around 12:30 yesterday morning.
Newscenter 5 understands Mr. Pierre was seated in his vehicle when he was approached by a man wielding a gun.
The assailant shot Mr. Pierre several times before dragging him out of the car.
The suspect then drove off in the vehicle.
Residents in the area heard the explosions and called the police.
Lawmen discovered Mr. Pierre lying motionless on his back with several bullets wounds about his body.
He was pronounced dead at the scene.
Investigations in the both crimes are now on going.