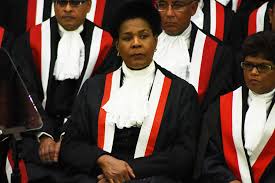 The Electoral College of the Parliament is expected to give the nod to the next President of the Republic of Trinidad and Tobago today.
Both the government and the Opposition have agreed on the choice of Justice Paula Mae Weeks.
The government selected her and the Opposition has said it has no problem with that choice.
The two sides have already signed the necessary documents.
Manager of Corporate Communications at the parliament of Trinidad and Tobago, Jason Elcock says today is about procedure according to law.
The term of sitting President, Anthony Carmona ends in March.