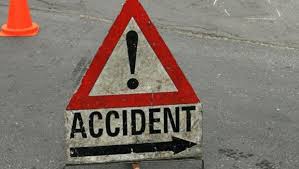 An early morning accident claims the life of a woman and leaves two others injured. The accident occurred on the eastbound lane of the highway opposite the Beetham Landfill at around 5 o'clock this morning.
The deceased woman is yet to be identified. Details are sketchy but Newscentre 5 understands the woman was in a vehicle heading east along the highway. Reports say upon reaching the vicinity of the gas station, the driver lost control of the car.
The vehicle spun several times and flipped before landing on its hood. The woman was killed instantly. Fire fighters had to use the Jaws of Life to get the victim out of the mangled wreck. The accident led to a serious build up in traffic along the east and west bound lanes for several hours.