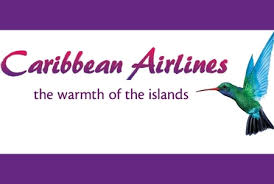 Caribbean Airlines reported a summary of its unaudited financial results, for the nine months ended September 30, 2018, which show the airline has moved into an operating profit and is net income positive for the year-to-date.
The unaudited accounts for the nine months to September 30, 2018 show Earnings Before Interest and Taxes (EBIT) of positive TT$96m – this is comprised of TT$118m on international and other operations and negative TT$22m on the domestic air bridge.
The airline's total net income of TT$48m is comprised of TT$83m on international and other operations and a loss of TT$35m on the air bridge.
Year- to- date total revenues showed a 15% year-on-year improvement of TT$291M. Fuel of TT$450.4M was a major expenditure for the same period, compared to TT$345.5M in 2017 resulting in a year-on-year increase of TT$104.9M. Caribbean Airlines' improved performance has been achieved despite the aforementioned losses on the air bridge which continue to occur.
Since 2005, the adult fare on the air bridge has been fixed at $150 one way, irrespective of rising fuel costs, for which the airline receives no subsidy. The actual breakeven fare on the air bridge is $300 one-way. Of that sum, the passenger currently pays $100, the Government subsidy to the adult passenger only is $50 (children receive no subsidy from the Government) and Caribbean Airlines absorbs the loss for the remaining $150 or $200 depending on if the passenger is a child but occupying a seat.
With respect to the improved performance, Mr. S. Ronnie Mohammed, Chairman, Caribbean Airlines, states: "This is an exceptional achievement for Caribbean Airlines, particularly against a headwind of higher oil prices and our increased support of the domestic operations. We consider this to be great news for the Caribbean Region, driven by the team's high level of professionalism, efficiency and customer focus"; and Mr. Garvin Medera, Chief Executive Officer, Caribbean Airlines adds: "This success is testimony to the commitment of our employees and to the loyalty of our customers, who support us throughout the network. There is still more to do to build on this foundation, particularly as we enter a traditionally challenging time of year."