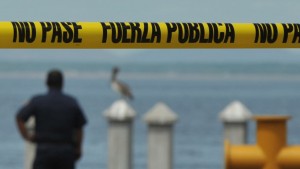 A body found near a Costa Rica Airbnb has reportedly been identified as the remains of a US tourist who went missing last week.
Carla Stefaniak disappeared on 28th November during a trip to celebrate her 36th birthday.
The woman died of a blow to the head.
A security guard at the property has been arrested.
The suspect, 32-year-old Bismarck Espinosa Martinez, had been in the room next door to Ms. Stefaniak, and made conflicting statements to police.
Investigators earlier said the body was found buried in a mountainous area barely 200ft from Ms. Stefaniak's Airbnb accommodation.
Tracker dogs had discovered the remains partially buried in plastic bags.