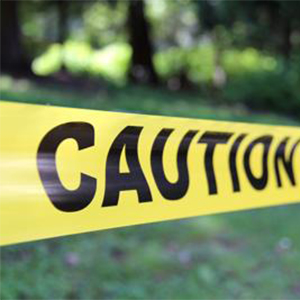 Another gun related killing.
This time the victim is a 20-year-old woman in St. James.
The name given is Brianna Parks.
She was fatally shot at around 6:30 last evening.
Reports are saying Ms. Parks was in the company of a group people who were in possession of a firearm.
It is being said they were playing with the gun when it went off.
The young woman was hit by a bullet and was taken to hospital where she died while undergoing emergency treatment.
And four other murders are being investigated.
The killings occurred in the south and central parts of the country on Sunday night into yesterday morning.
Among the dead, 52-year-old father of four, Curt Wellington Davidson and 28-year-old Shazard Mohammed.
Mr. Mohammed's niece, Salina Mohammed spoke with the media at the scene of the killing yesterday.
Jewelry and other personal items were taken from Mr. Mohammed.
Police suspect robbery was the motive.
The daughter of the other victim, Crystal Davidson said she saw her father earlier in the day.
The house, in which the two men were killed, was the scene of a murder in April this year.
And in the other incidents one of the victims is 50-year-old Moruga Stick Fighter, Matthew Brown, who was shot while in the house of a friend.
Mr. Brown was killed at around 8 pm on Sunday.
And Devon Brown was fatally stabbed during an altercation at home.
Mr. Brown was found at the corner of Esmeralda and Southern Main Roads yesterday morning at around 1:30.
He was taken to the Chaguanas District Health Facility where he died while receiving attention.
A woman has since been held in connection with the killing.