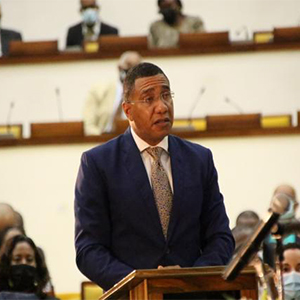 The new session of the Jamaica Parliament has begun.
Yesterday all members of the new Parliament took their oaths and elected a speaker.
On September 3rd the Jamaica Labour Party won the General Election, capturing the majority of seats in the 63-member Parliament.
The Peoples National Party is back in opposition.
President of the party and leader of the opposition, Dr. Peter Phillips hailed the holding of a free and fair election.
But he had a major concern.
Dr. Phillips told the parliament there is a danger that lurks, which must be addressed in the interest of democracy.
Prime Minister Andrew Holness shared his concern about the voter turnout as well.
Mr. Holness also feels his colleagues in the Parliament can help with immediate effect.
Marisa Dalrymple Phillips was elected Speaker of the House.
She was the lone nominee for the position.