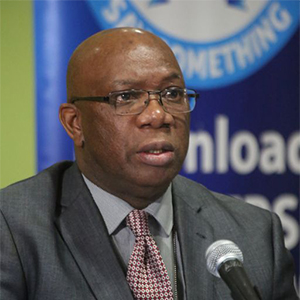 In light of a ruling by a high court judge that invalidated the appointment of Gary Griffith as Acting Commissioner of Police, there is an assurance that someone is in charge of the service.
He is McDonald Jacob.
Minister of National Security Fitzgerald Hinds says Deputy Commissioner of Police Jacob, who was acting in Mr. Griffith's place while he was off the job, will for now lead the Trinidad police service.
Justice Nadia Kangaloo has, also declared Mr. Jacob's appointment as acting Commissioner of Police, after Mr. Griffith went on leave and was temporarily suspended, null and void.
But in a statement, Mr. Hinds says while there is a vacancy in the post of Commissioner of Police, Mr. Jacob, being the most senior police officer in the Trinidad and Tobago Police Service, remains in charge.
Yesterday Minister Hinds said on behalf of the government of Trinidad and Tobago, he gives the assurance that the Trinidad and Tobago Police Service will continue to execute its responsibility to the people without let or hindrance.
Justice Kangaloo yesterday handed down her judgment in a matter filed by social activist Ravi Balgobin Maharaj.


He petitioned the court to rule on the procedure set out Section 123 of the constitution governing the power of the Police Service Commission to appoint a substantive CoP and Acting CoP.
And the President of Police Social and Welfare Association ASP Gideon Dickson has responded to the court ruling.

On TV6 news last evening ASP Dickson said the entire situation will impact several areas of the police service.