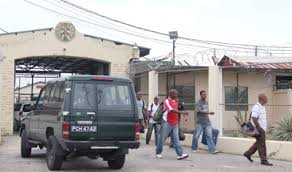 Female inmates are said to have ended their hunger strike, and operations at the Golden Grove Prison Facility in Arouca are reportedly back to normal.
This is confirmed by President of the Prison Officers' Association, Ceron Richards.
It was reported on the weekend that female prisoners were engaged in a hunger strike, which began at the facility at around 4am on Sunday.
Yesterday Mr. Richards told Newscentre 5 the authorities had taken control of the situation.
Initially, it was said the women began throwing debris into the corridors and banging on cell doors.
We were told the prisoners were protesting inhumane conditions, including overcrowding and a lack of toiletries.