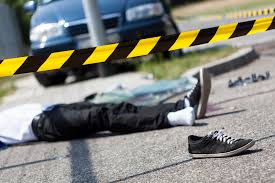 The fatal vehicular accident which claimed the life of 43-year-old Sharlene Boodram continues to engage the attention of police today.
Ms. Boodram was reportedly walking along San Pedro Road, in the Poole Village district on Sunday evening when she was hit by a run-away vehicle.
She was said to be in the company of her brother at the time of the accident.
It is said at around 6:30 pm the driver of a B12 motorcar crashed into a parked car causing it to spin out of control.
The vehicle then reportedly crashed into Ms. Boodram.
Ms. Boodram, died at the scene.
She lived at Ayoube Trace, Tabaquite Road.