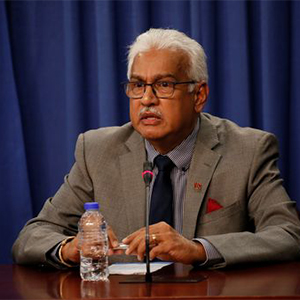 Two hundred and ninety three nationals onboard the quarantine ship, are to be removed to State facilities on land.
Word of the relocation comes from the Ministry of Health and come amid complaints about the conditions on board the quarantine cruise ship docked in local waters.


In a release yesterday, the Ministry of Health said the nationals on the Enchantment Of The Seas Cruise Ship, will be taken off and monitored at State facilities.
The Ministry claimed the decision to quarantine everyone on land was taken after a virtual meeting involving the Ministry of National Security, the authorities on the ship and the Port Authority.


The Health Ministry said in light of the 3 recent COVID-19 cases from on board the ship, out of an abundance of caution the nationals will tomorrow be allowed to disembark.
It said the land quarantine would facilitate the continued monitoring of these nationals.
There have been reports that the passengers have not been pleased with what has been taking place on board the ship.
Some are quoted as saying the situation has become hostile and frustrating.