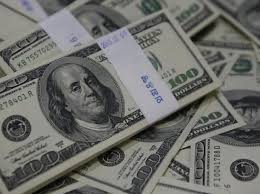 The investigation into the discovery of $2 million US dollars at the port of Point Lisas is said to be at a sensitive stage.
Authorities yesterday said police are determining at this time if the currency is real or counterfeit.
They also say it has been confirmed that the name and address for the consignee were falsified on the shipping documents.
On saturday a release from the Point Lisas Industrial Port Development Company said Police and Customs officials discovered approximately US $2 million in currency at the port on Friday.
The release said Customs and Port officials, as part of their normal operating protocol, referred a flat rack containing ply board to the Point Lisas container examination station for further review.
It said at the CES, the contents of the flat rack were checked by a joint customs and police team and what is believed to be approximately $2 million dollars in United States currency were discovered.
The release said the cargo arrived in Trinidad on Wednesday November 2nd aboard one of PLIPDECO'S scheduled container carriers.
It said investigations by customs and police are continuing at this time.
Newscentre 5 understands the name and address for the consignee of the container were falsified.
The authorities are also said to be determining if the currency is in fact real or counterfeit.