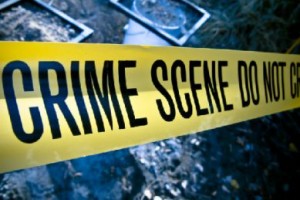 Police are yet to determine the motive for the killing of 21-year-old Daniel Voisin, however, his mother believes bad company may have led to his death.
Mr. Voisin was shot dead outside his home in Maloney around 7 am yesterday.
According to reports Mr. Voisin had exited his apartment at Building 19 with his baby in hand when an armed man approached and opened fire on him.
Mr. Voisin was hit several times about the body.
The baby was not hurt.
The police were notified and a team of officers, supervised by Senior Sup Jacobs visited the scene.
Mr. Voisin's mother Giselle Mohammed expressed shock at her son's killing but told reporters bad company led to his demise.
Investigations are continuing into this latest killing.