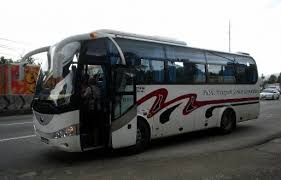 A woman is killed after being hit by a PTSC bus in St. Augustine.
The victim is yet to be identified.
The accident occurred at around 7 o'clock this morning on the Priority Bus Route.
We are told the woman was attempting the cross the roadway when she was hit.
She died at the scene.
This morning head of Arrive Alive Sharon Inglefield said too many pedestrians are being killed on the nation's roadways.
She called on persons to exercise extreme caution when crossing the road.
Ms. Inglefield said some 39 pedestrians have been killed in vehcular accidents so far this year.
Ms. Inglefield was speaking with Newscenter 5 this morning.