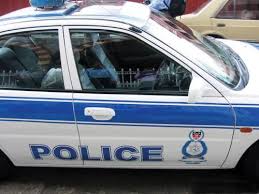 The man believed to have rented the vehicle used in the shooting of Police Constable Hakeen Blake is arrested by Northern Division Police.
Constable Blake was shot in both legs in Guaico last Thursday.
The 27-year-old officer was reportedly standing along the Eastern Main Road, Guaico, when several men got out of a grey coloured Nissan Tiida and opened fire on him.
The vehicle was later found abandoned in the Brazil area.
Officer Blake is attached to the Sangre Grande Task Force and was off duty at the time of the attack.
One suspect was arrested in connection with the shooting yesterday.
This was confirmed by the Northern Division Police.
They say one other suspect remains at large at this time.