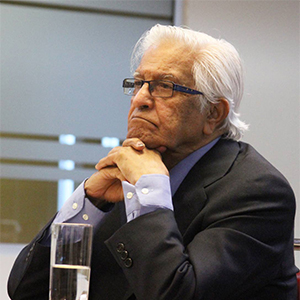 Former Prime Minister Basdeo Panday speaks on the Bail Amendment Bill.
He says the position of the opposition United National Congress, not to support the crime fighting legislation is political.
Mr. Panday says the UNC brought the same bill to the parliament when it was in government.
Mr. Panday says the then PNM opposition was against it.
Mr. Panday believes this type of politics in the country needs to stop.
He questions why would someone of public office not want to support an initiative to end the scourge of crime facing the country.
He was speaking on The Afternoon Drive program on i95.5fm yesterday.