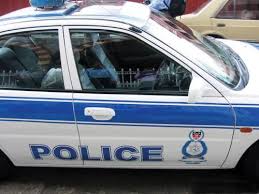 The shooting deaths of Kerol Austin and Jelani Gordon are now engaging the attention of the police.
The men were gunned down in separate situations over the weekend.
38-year-old Mr. Austin was killed outside a bar in Carenage at around 8 o'clock Saturday night.
Reports say Mr. Austin was working at Antonio's bar on the Main Road in Point Cumana when he got into an altercation with another man.
Police say during the heated exchange, the suspect pulled out a gun and shot Mr. Austin.
He died at the scene.
Police are at this time trying to ascertain a motive for the killing.
And 24-year-old Jelani Gordon was shot and killed at his home in Cumaca Village.
This occurred at around 2 am Saturday.
He was rushed to hospital where he was pronounced dead on arrival.
Investigations are continuing.