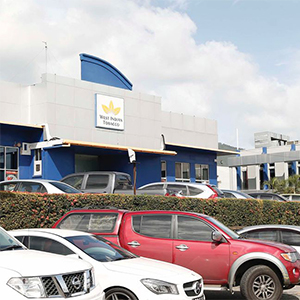 The West Indian Tobacco Company Ltd records a profit after tax of $105 million for the 3 months ended 31st March 2020.
This represents a $4.9 million or 4.9 per cent increase over the same period in 2019.
WITCO's profit before taxation of $150.9 million also represented an increase of $5.8 million over the corresponding period in 2019.
In the release of the company's financial statements, WITCO chairman Anthony E. Phillip said the impact of COVID-19 on the business would not be brief.
Mr. Phillip explained that the company remains cognisant of the fact that this unprecedented period would have lasting effects on operations and distribution but he said he is confident WITCO is resilient and can weather this storm.
Considering the current uncertainty of the full impact of COVID-19 on WITCO's business, its board took a decision not to pay a 1st interim dividend for the 3 months ended March 31st.
WITCO, alongside Nu Iron and Trinidad Cement Ltd (TCL), has been allowed to resume operations for the first phase of opening the economy.