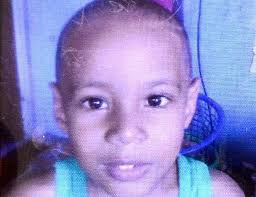 Relatives of 4-year-old Keimel Jacob are calling for a thorough investigation into his death. The toddler suffered burns in a fire at Palo Seco last month. However relatives are adamant burns sustained in the blaze did not kill him.
The fire gutted the child's home. The blaze claimed the life of his nine-month-old baby sister who suffered burns to 55 per cent of her body. Four-year-old Keimel also suffered burns to 35 per cent of his body, including his legs and hands.
He was hospitalised but died yesterday. His grandmother Ann Marie Jacob is demanding answers as she says he was on the mend and learning to use a wheelchair. Police say the fire at the family's home was deliberately set. However they are yet to find the person responsible.