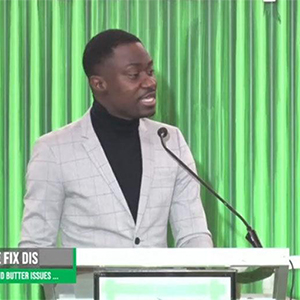 Prospective candidates for the Progressive Democratic Patriots sign a social contract ahead of the upcoming Tobago House of Assembly Election.
This is a first for politics in Tobago
At a meeting on Wednesday evening, all 15 of the party's standard bearers affixed their signatures to the contract.
The contract signing was streamed live on Facebook and witnessed by a Commissioner of Affidavits.
Leading the process was the party's Deputy Political Leader and Chief Secretary hopeful, Farley Augustine who outlined the pillars of the contract.
Mr. Augustine said candidates would have copies for distribution to constituents during their walkabouts starting from Sunday.
He said a breach of the contract would result in removal from the Executive Council adding that Tobagonians deserved good governance.