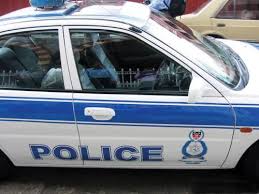 A man is shot dead in Charlieville. The deceased is identified as Naiym Muhammad.
Reports say at around 8:26 last evening, central division officers responded to a report of loud explosions at Clark Road East, Charlieville, Chaguanas.
Upon arrival officers observed a vehicle parked in the middle of the road with extensive damage to the right bumper and fender.
Further checks revealed the body of Mr. Muhammad with multiple gunshot wounds.
A DMO was called and the 35-year-old was pronounced dead.
Acting s\Superintendent Paul and members of the Central Division Task Force visited the scene.