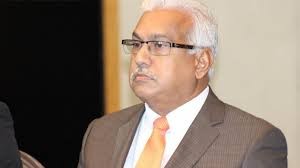 The Ministry of Health vows it will not relax its fight against the Zika virus.
The World Health Organization no longer considers Zika a global public health emergency.
However the Ministry of Health disagrees and believes the Zika crisis is far from over.
In a media release, the Ministry compares the disease to Malaria or Yellow Fever, and says it should be viewed as an ongoing threat.
The ministry says while it notes the W.H.O's recent position, the population should continue to be vigilant in the coming months.
It maintains that Zika must be treated as a national public health emergency
The Ministry urges citizens to continue working with authorities in the eradication of mosquito breeding sites and to take all necessary precautions to avoid being bitten by the Aedes Aegypti mosquito.