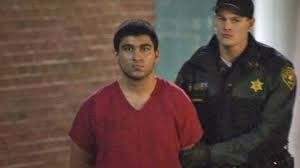 Officials say Arcan Cetin, who had been awaiting trial for the mass shooting in 2016, was found dead in the Snohomish County Jail on Sunday night.
20-year-old Mr. Cetin was charged with five counts of aggravated murder, and could have faced the death penalty if found guilty.
Authorities have not yet determined the cause of his death.
Mr. Cetin is alleged to have shot 5 shoppers at a Macy's department store after first trying to enter through the backdoor of a nearby cinema.
Officials say surveillance footage from inside the mall showed him opening fire on four women and one man as they browsed the store.