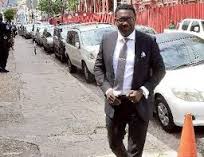 There is a call for Prime Minister Dr Keith Rowley to stop plans to bring a Sandals Resort to Tobago.
P.S.A. President and Political Leader of The Progressive Democratic Patriots, Watson Duke believes the Sandals Resort will bring little benefit to the people of Tobago.
He says Tobago has nothing to prove to Jamaican businessman and Sandals owner Gordon Butch Stewart.
According to Mr. Duke, government must have a bigger say in the operations of the facility should it become a reality.
Mr duke is also promising to mobilize his trade union membership in a bid to force government's hand.