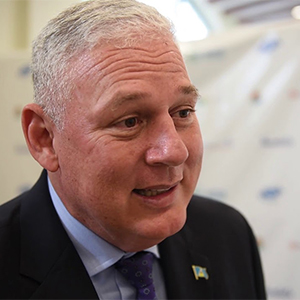 Prime minister of St. Lucia is again telling members of the public they must do their part in preventing the spread of the coronavirus.
The number of infections is climbing and Allen Chastenet says if things do not change, his government would have to look at more stringent measures.
Speaking with members of the media yesterday, Prime Minister Chastenet responded to a suggestion that St. Lucia should follow a measure enforced by Barbados for arriving passengers.
Barbados requires that visitors take a second PCR test 4 days after arrival in country.
The Prime Minister insisted that St. Lucia's health authorities have been doing their best to fight the pandemic.