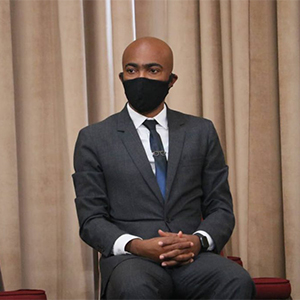 Senate President Christine Kangaloo orders a member out of the chamber after his cellular phone goes off.
Newly minted Government Senator Jason "JW" Williams was asked to leave the Upper House on Thursday.
The Soca star turned politician, is the PNM candidate for the key marginal seat of Barataria/San Juan.
He found himself temporarily leaving the chamber during his second sitting since replacing of former Public Utilities Minister Robert Le Hunte.
During the period of urgent questions, Senate President Christine Kangaloo rose in annoyance to complain of a noise from a smartphone.
The President said can the member, the Senator whose cellphone it is, please leave the chamber and return in ten minutes time.
Mr. Williams is reported to have calmly rose and left the chamber.