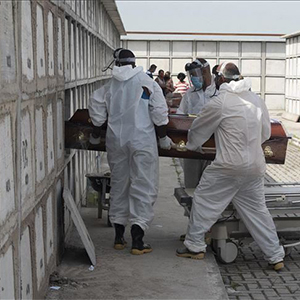 Mexico has reported 1,092 novel Coronavirus deaths for the past day.
It is the country's highest daily toll so far, taking the total fatalities to 11,729.
Daily infections are also at an all-time high of 3,912.
The overall number of confirmed infections now stands at 101,238.
Officials have said that the real numbers are expected to be much higher and the government is facing growing criticism for opening up parts of the economy over the past days.

The car industry, mining and construction workers have all returned to work this week.
The Pan American Health Organisation has asked Mexico not to open its economy too fast because of the risk of accelerating infections.