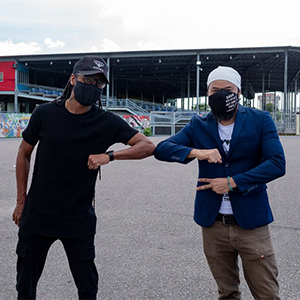 The position by the National Carnival Commission that there will be no Virtual Carnival is said to be unfortunate.
Activist Rubadiri Victor says his vision was to have all stakeholders contribute to an event branding Trinidad and Tobago as the 'Home of Carnival'.
However he says talks with the National Carnival Commission on the prospects did not go well.
Mr. Victor yesterday said that there would be some private efforts.
He is working with Jules Sobion of Caesars Army to promote the possibility of more virtual events.