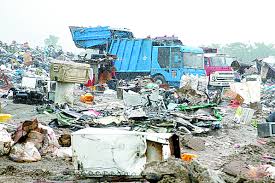 A man is reportedly crushed to death at the Beetham Landfill in Port of Spain…
The victim is yet to be identified.
The incident is said to have occurred early this morning.
Reports say at around 6 o'clock this morning, the man was standing near a garbage truck when it overturned crushing him.
He died instantly.
Port-of-Spain Division Police officers are currently on the scene.
We'll have more information in a subsequent newscast.