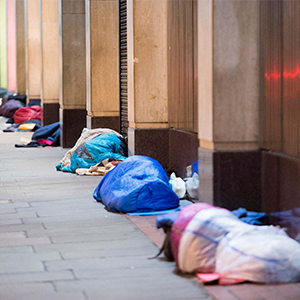 Seven nationals stuck in London are said to be homeless.
One of them, Johnathan Wilson tells Newscenter 5 he is forced to live on the streets in the day and sleep in a shelter at night.
This country's borders have been closed since March 22nd of this year.
A frustrated Mr. Wilson says he is at his wits end.
An emotional Mr. Wilson explained that it is a challenge of a lifetime.