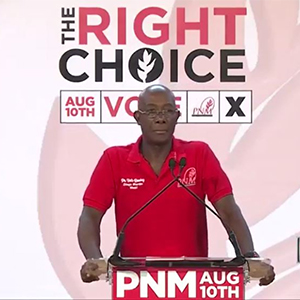 Trinidad and Tobago now has a total of 152 cases of COVID-19.
Prime Minister Dr. Keith Rowley says 4 more people tested positive late yesterday.
He was speaking at a virtual political meeting at City Hall, San Fernando last night.
Dr. Rowley said while the state has been handling the pandemic well, the country is still in danger.
Yesterday, Health Minister Terrence Deyalsingh was not ready to say if the recent cases constitute a second wave of the virus.
He said it was too soon and more information is required.
At the daily COVID update yesterday Minister Deyalsigh said these recent cases may not be a peak.